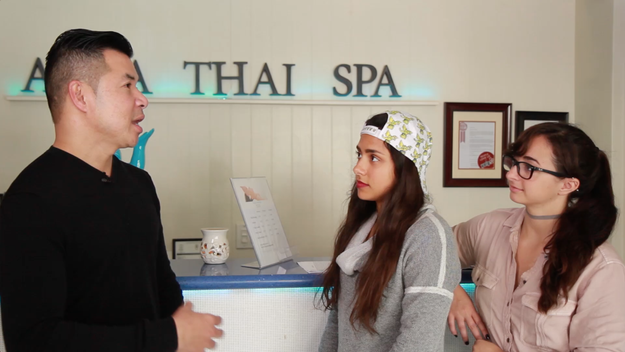 "I have no idea what's happening to my body right now."
Getting a massage is a great way to treat yourself and good for keeping the body healthy. So, Michelle and Jordan thought they would give their bodies a break and try out three massages at different price points to see which one was worth spending money on. Check it out:
BuzzFeedBlue / Via youtube.com
The first massage was a classic Thai massage at Aqua Thai Spa. With their early bird special, the hour long massage only cost $39.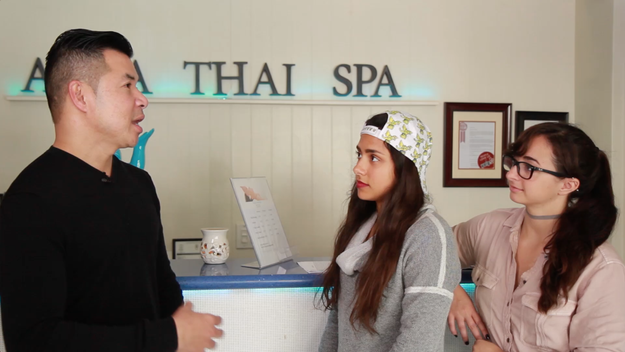 To get the early bird special, you just have to come in for your massage during 10am – 2pm on any week day. You can also get the Thai combo massage (their most popular treatment) for only $45 with this same deal!
BuzzFeedBlue
Thai massages typically use acupressure and assisted yoga for a full body experience.
BuzzFeedBlue
Next up was a traditional Swedish massage from two of the top therapists at Tikkun Holistic Spa. This massage costs $95 for an hour and is able to be tailored to each individual's needs.
BuzzFeedBlue
---
from Buzzfeed luxury: https://www.buzzfeed.com/jordanshalhoub/worth-it-massages?utm_term=4ldqpia